Interior design is a strategy to convey the corporate identity to express the company's culture and attract prospective employees.

The design aims to embody the Olympic spirit and the concept of the Beijing Olympic Games which are "Scientific Olympics, Green Olympics, and Humanity Olympics."

Cooperate design is how the built environment can display the brand's culture and identity, and enhance the effectiveness of the staff.

The logo's color constantly repeating in the interior is a representation of the Olympic spirit: peace and friendship. The fragmented circles in the floor plan are implication to the Olympic rings. The form of leaves is constantly represented in interior both abstract and concrete. The shape of the columns stem from the tree with its branches and leaves chopped off. The atrium representing the overlapped leaves is a metaphor of nature.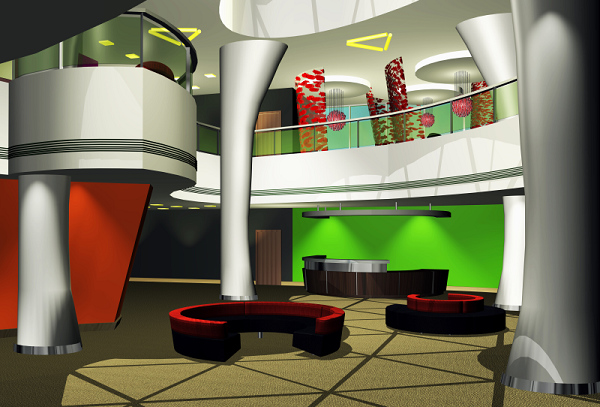 View of the Atrium Space
Sustainable design is the strategy to convey the humanity consideration and green concept for 2008 Olympic Games. Daylight, one of the sustainability equations, is plentiful in the central atrium where the office and workstations are concentrated around. The building façade open to daylight and offer a dramatic view to the outside. Sustainability strategies not only use the natural daylight whenever possible, but also utilize occupancy sensors and high-performance glass which reduce the heat gain and loss.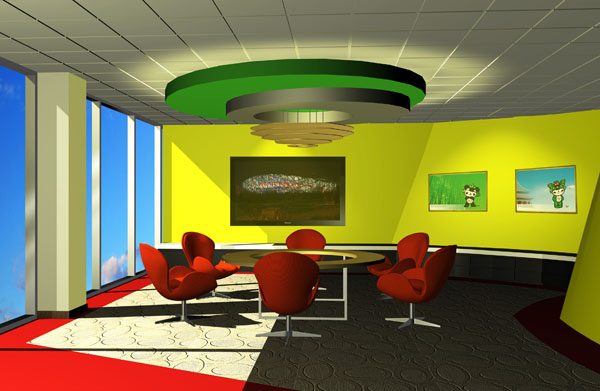 View of the Small Conference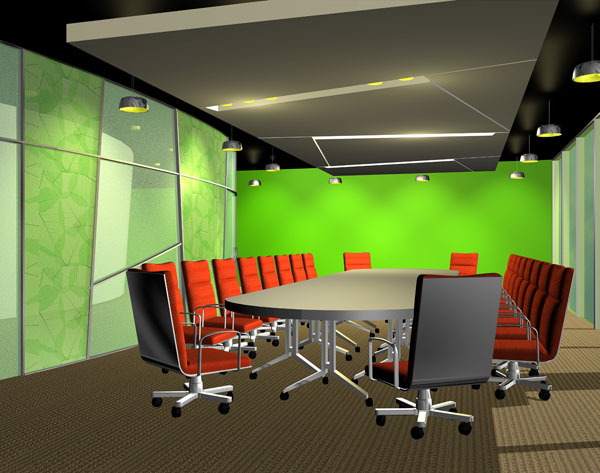 View of the Board Room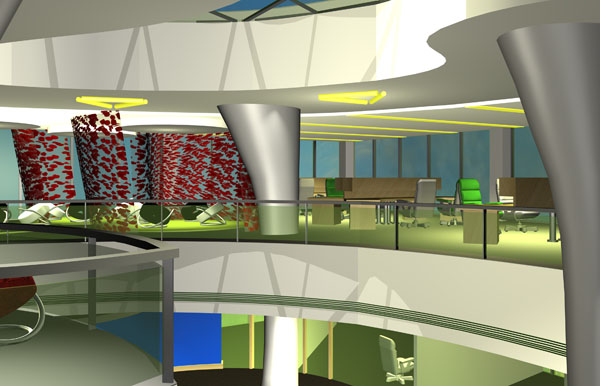 View of the Open Office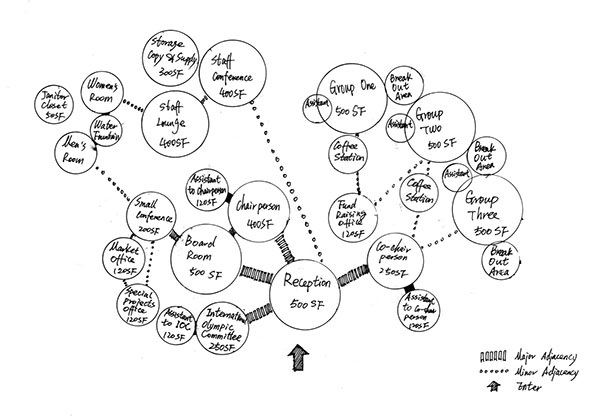 Bubble Program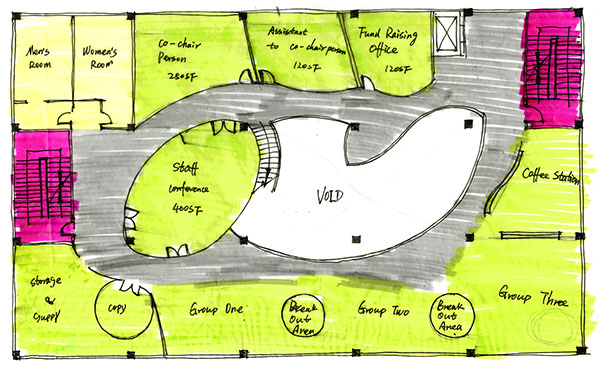 Block Program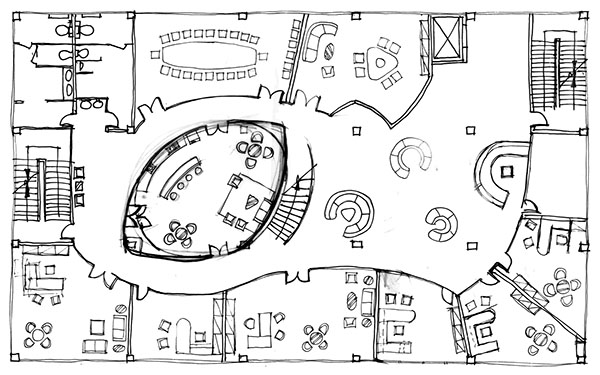 Design Sketch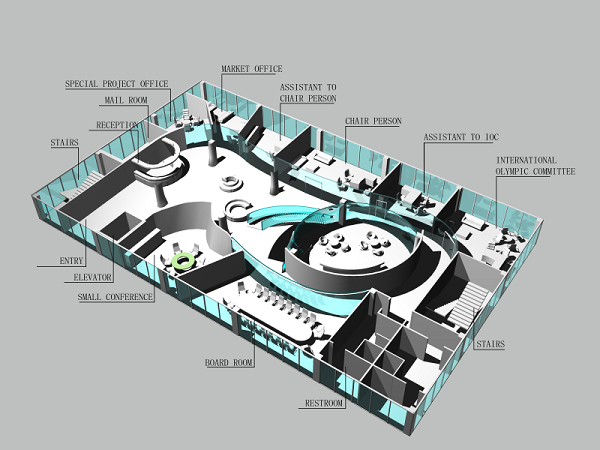 Second Floor
How does the office improve collaboration? Each floor has conference room and lounge provide a space for employees together, open office strategy encourage communication between people, coffee bar is a destination to relieve people's stress and promote communication and collaboration.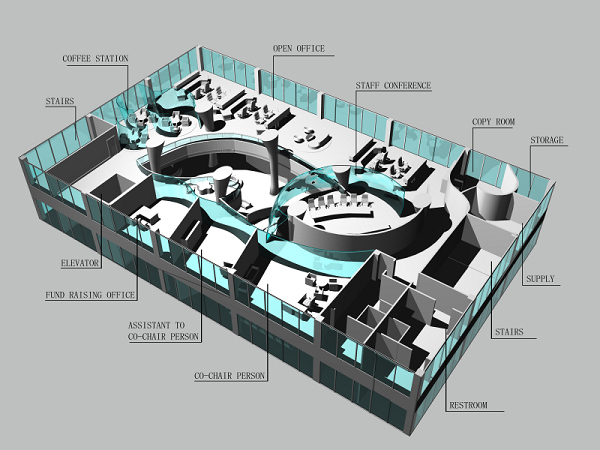 Third Floor

Section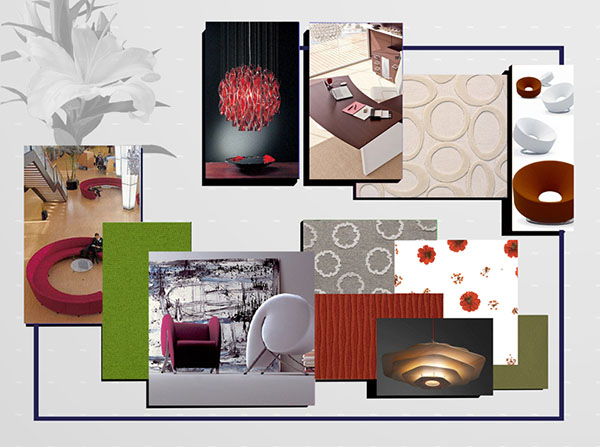 The Materials / Funiture / Lighting