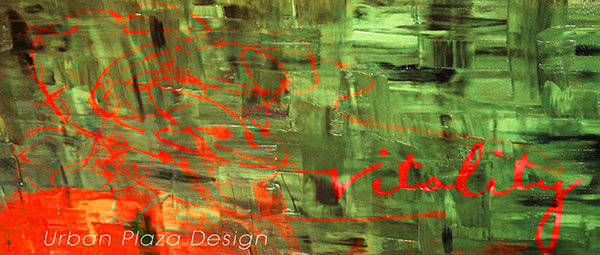 Located in the business district of Wuxi, China. The plaza is defined as a bridge to build the connection between the commercial environment and the community activities.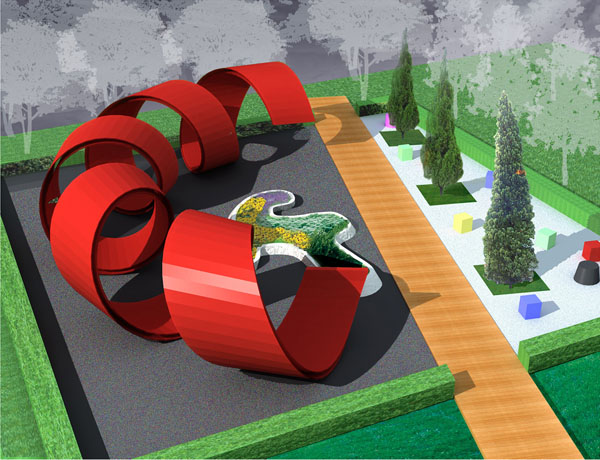 The children's area is made of soft materials like loose sand and wooden planks. A red sculpture shaped corridor not only gives some spaces for children to hide and play but also shape beautiful shadow to create a poetic outdoor space.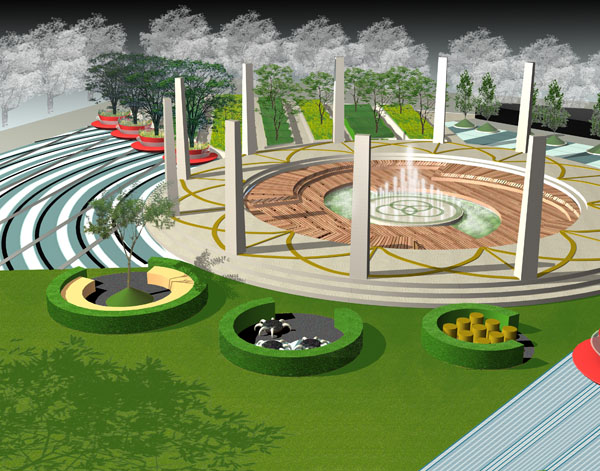 The central performance plaza offers a space for people to hold events and festivals. A big water fountain in the plaza adds fun and beautiful scenery for people to appreciate. There several enclosed private spaces nearby support a small group activities. People can play cards or charting here without interrupting by others.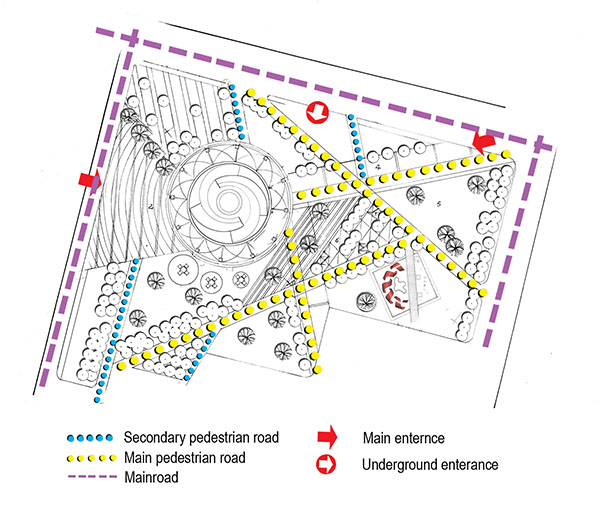 The Route Analysis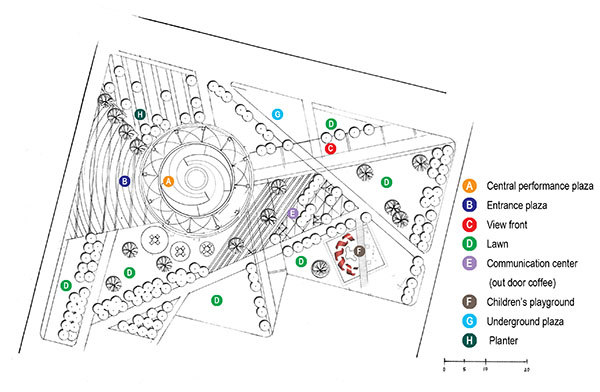 The Function Analysis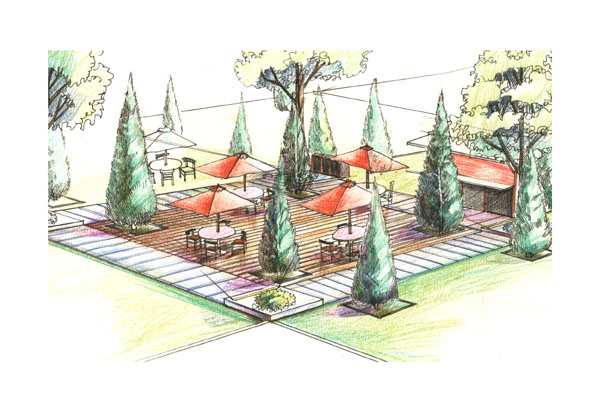 The communication center creates an environment for people to relax and have a cup of café. Water fountains make people to interact with the water. Multiple activities happen here: charting, waiting, and relaxing.

Transverse Section

Longitudinal Section

Transverse Section